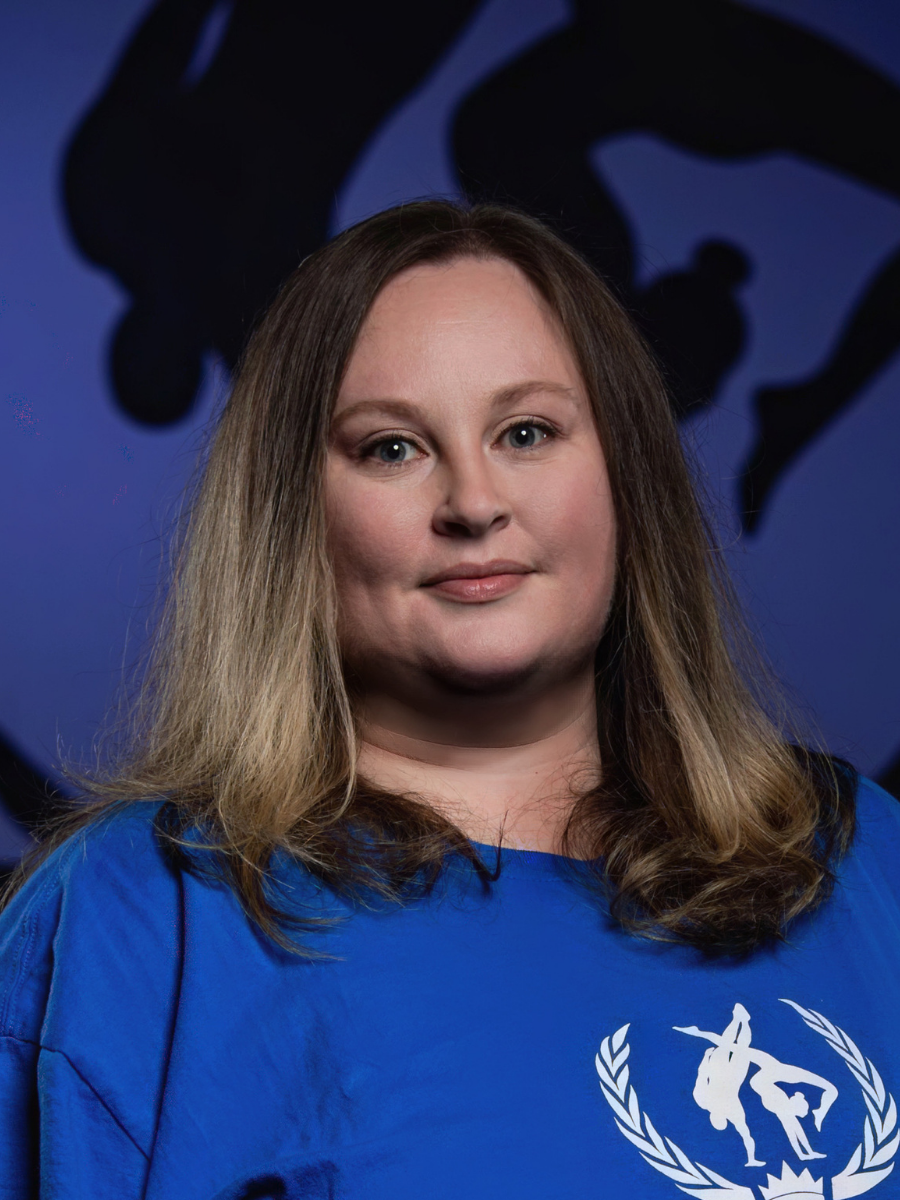 Amanda McCormick
Head Coach
Amanda has been involved in gymnastics for more than 33 years. She has extensive coaching experience ranging from preschool through the competitive stream.
She is a national high-performance judge and has been to numerous Western Canadian Gymnastics Championships and Canadian Championships. In 2015, she received a Special Achievement Award for her involvement in the sport.
Amanda's greatest strengths include her technical knowledge of gymnastics and attention to detail, her ability to teach in ways children understand and her organizational skills. Amanda believes she is only as good of a coach as her weakest athlete. She is known for her ability to help athletes discover their inner strengths and reach their full potential.
Amanda's post-secondary education is in medical laboratory sciences.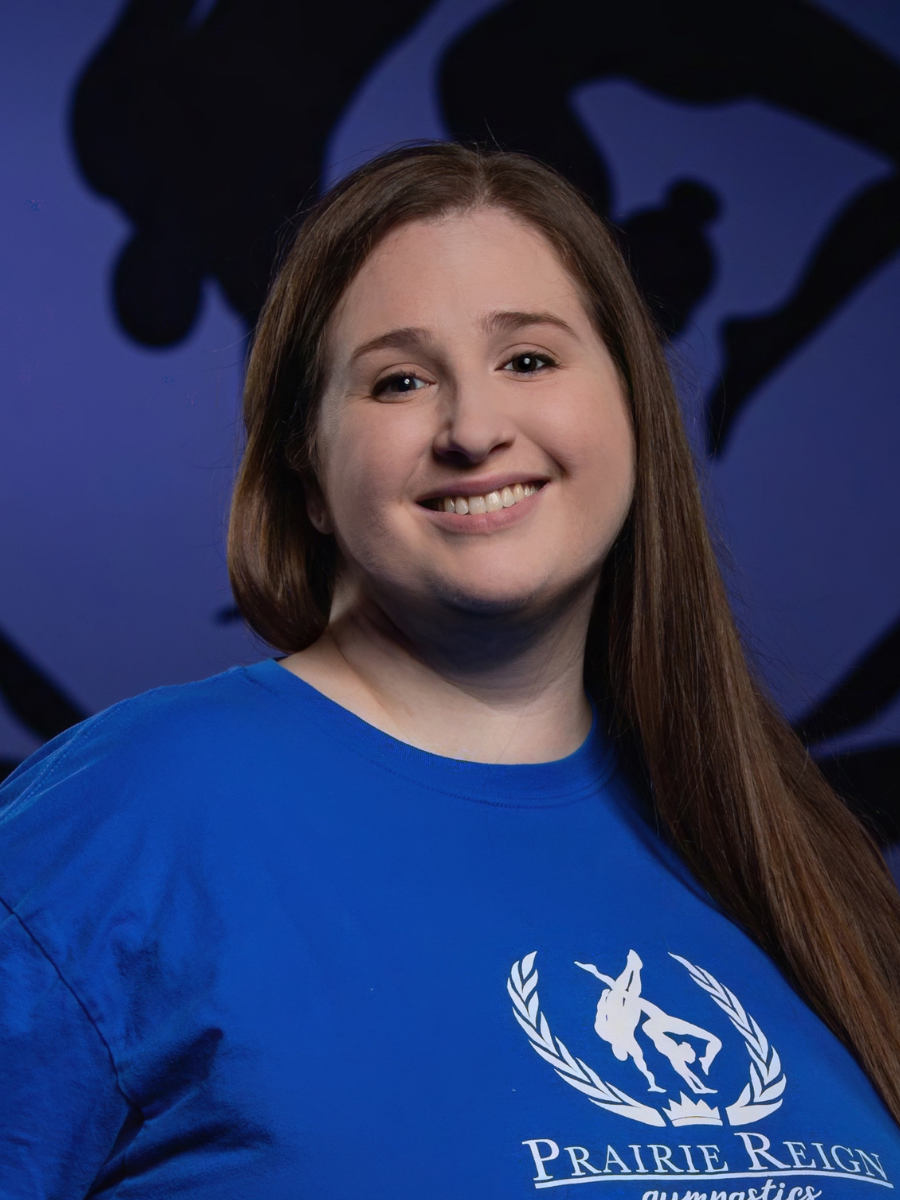 Corie McCormick Colliou
Head Coach
Corie has been involved with gymnastics for more than 31 years. She is known for her calm demeanour and patience.
Corie believes athletes find success in overcoming fears, cheering for other participants, having fun, persevering despite challenges and life-long participation. She strives to ensure every athlete receives quality instruction and attention, regardless of ability.
Corie has more than 20 years of experience teaching gymnastics, from movement classes for babies to Junior Olympic competitive athletes.
Corie is a graduate with majors in Child Development and Conflict Resolution Studies. She is well versed in the biological, environmental and sociological influences on child development, and able to diffuse and prevent stressful situations, resulting in a more positive and mentally healthy environment.

Brianna Jonnie
Junior Team Coach and Choreographer
Brianna is a former competitive gymnast and dancer. She has seven years of coaching experience and is a regional and provincial stream judge.
Brianna has been recognized locally and nationally for her volunteer work and advocacy on behalf of youth. She is a recipient of the Lieutenant Governor's Vice-Regal Award, the "Make a Difference" Community Service Award and the City of Winnipeg's Youth Role Model Award (Advocacy).

A current university student, Brianna is an award-winning author who published a book for youth at 17 years old. She is a recipient of numerous scholarships including the prestigious TD Scholarship for Community Leadership.
Brianna is a motivational speaker who has given talks at events such as We Day. Her primary goal is to inspire young athletes to believe in themselves, set big goals and believe in their dreams.
---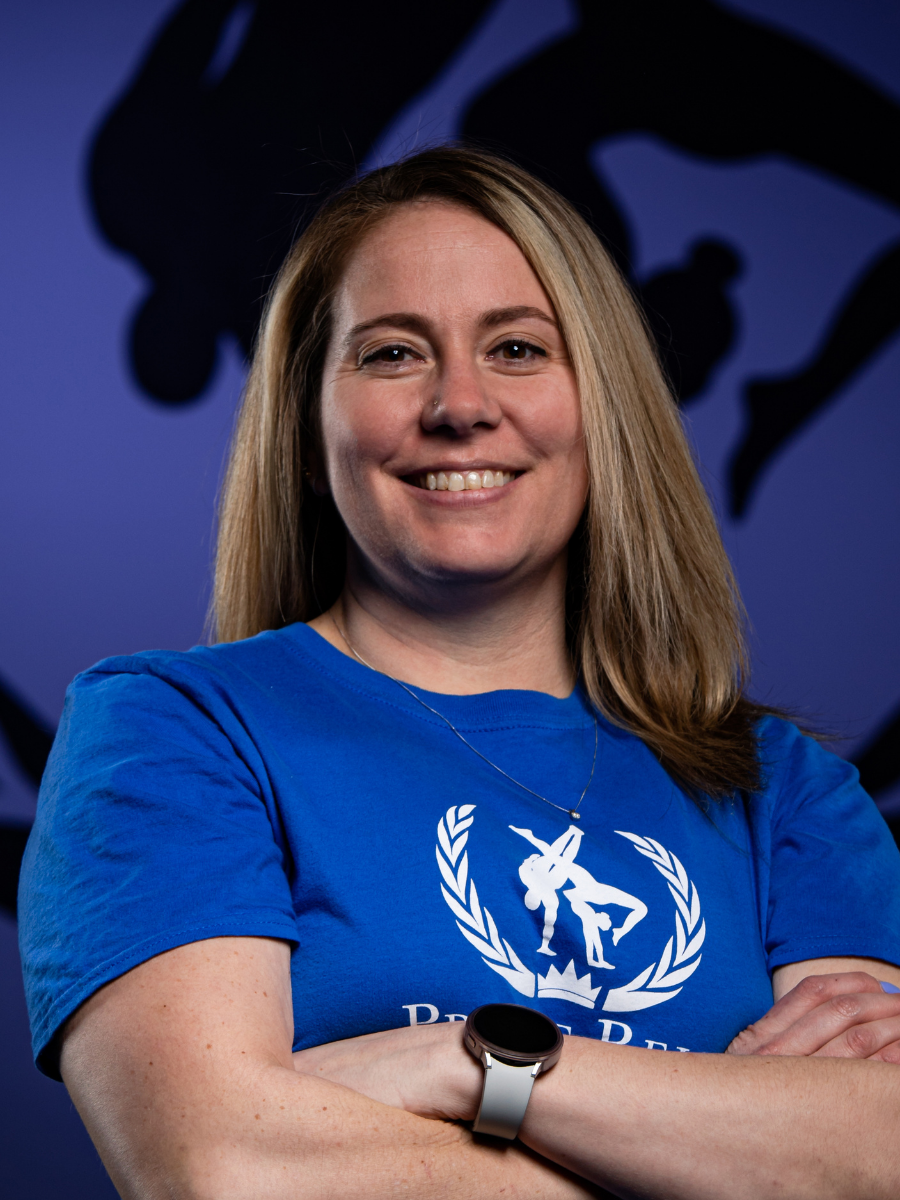 Deanna
Deanna is a former competitive gymnast and has been involved in gymnastics for more than 27 years. Her significant coaching experience ranges from recreational through to the regional competitive stream. Additionally, she is a regional stream judge and is working towards becoming an official in acrobatic gymnastics.
Deanna believes in making sure athletes learn the appropriate basics, progressions and skills safely, building individual strengths and abilities, and having fun individually and as a team. She inspires her athletes to go after their goals and succeed while enjoying the sport of gymnastics as much as she does!

Bianca
Bianca is a former competitive gymnast and has actively participated in school sports, including volleyball and track and field. Her passion for gymnastics and her desire to be a positive role model and help others succeed led her to coach at Prairie Reign Gymnastics.
Bianca is a Grade 12 student who has received academic recognition throughout her high school education. She plans to pursue a career in medicine in the future.
As a hardworking and goal-oriented person, Bianca believes that with determination, patience and perseverance, anyone can achieve their dreams.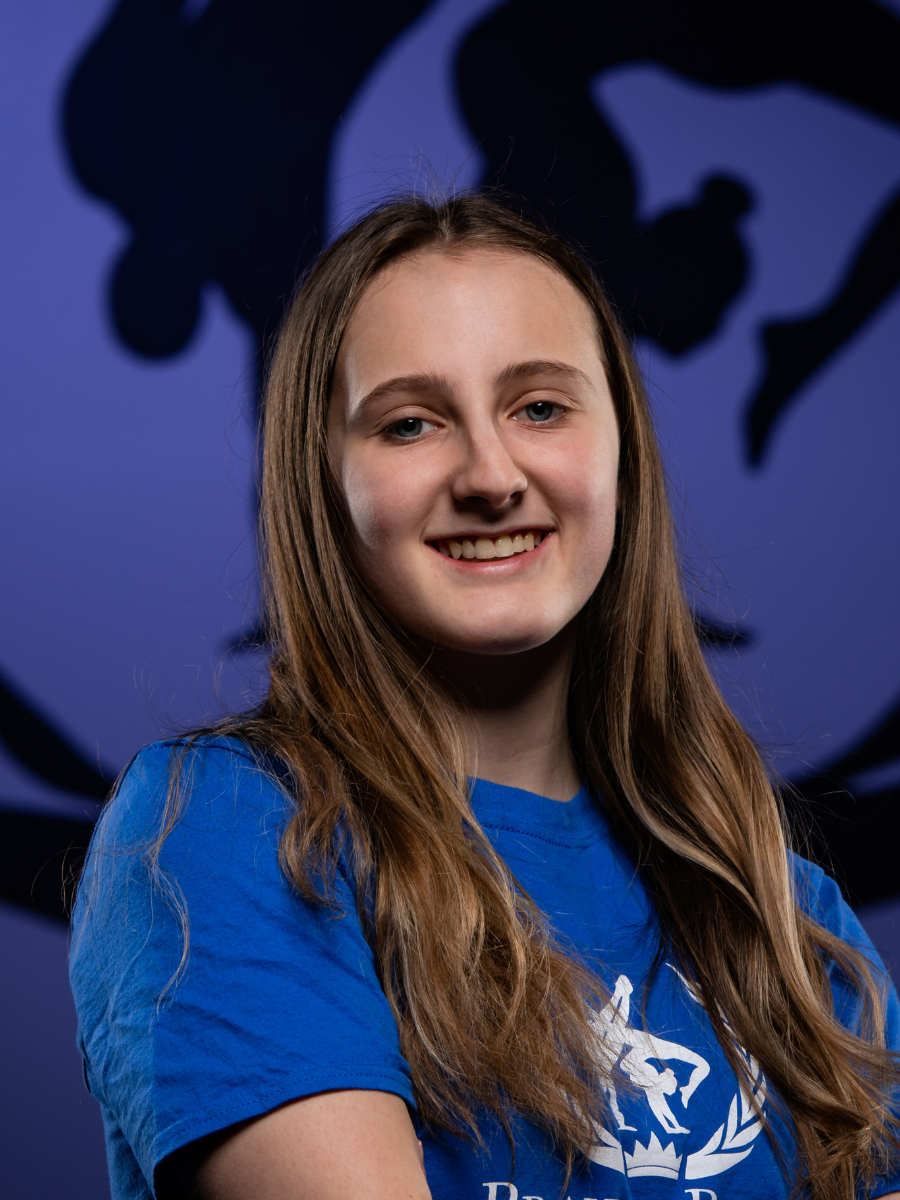 Raina
Raina is a Grade 12 student who has made her school's honour roll throughout high school. Biology is her favourite subject and she hopes to eventually have a career in the science or medical field.
Raina has had a passion for gymnastics since her first day in the gym and is one of Prairie Reign's top competitive athletes. She is also a judge in the regional competitive stream. She loves working with the children at Prairie Reign and helping them discover the same love for gymnastics that she has.
Raina is hardworking and motivated. During her spare time, she enjoys volleyball and track and field, meeting new people and trying new foods and activities.

Abby
Abby is a student in the International Baccalaureate program at her school and has received honours with distinction throughout high school. She has a passion for sciences and mathematics.
Since the age of three, Abby has been involved in gymnastics. She is one of Prairie Reign's competitive athletes. Her favourite event is Bars, and she enjoys the satisfaction of learning new skills. Abby is grateful for all she has learned and her friendships through the sport. She is also a judge in the regional competitive stream.
As a coach, Abby enjoys interacting with her athletes and loves seeing their excitement and growth at gymnastics.

Alex
Alex is a Red River College Polytechnic student in the early childhood educator program. She was an active athlete in her youth, participating in soccer, Tae Kwon Do, swimming, basketball, curling and volleyball.
She has been working with children for six years, volunteering, teaching swimming lessons, and working with children at a daycare centre. She loves working with animals and children, as they are her two main passions. She enjoys seeing children learn new skills and gets excited with them when they complete a new skill. She is very energetic, has a bubbly personality and loves to have a good time in the gym. In her spare time, she enjoys painting, drawing and learning new skills of her own.

Zoé
Zoé is a high school student at École Regional Gabrielle-Roy and is bilingual (French/English). She enjoys science, particularly learning about human anatomy. Si vous souhaitez que Zoé communique avec votre enfant en Français, vous n'avez qu'à nous faire
savoir.
Since pre-school, Zoé has been involved in both dance and gymnastics. As one of Prairie Reign's top athletes, her athletic goal is to represent Team Manitoba at the Canadian National Gymnastics Championships.
Zoé quickly recognizes areas where technique can be improved and is able to find alternate ways to describe skills to children who need additional guidance.
In Zoé's spare time, she enjoys being outside, swimming, skiing, fishing and cycling. She works hard and likes sharing with others her passion for gymnastics.

Addison
Addison is a high school student at St. Mary's Academy.
She enjoys history and science and has a particular interest in space.
Gymnastics is a core part of Addison's life, and she has been involved in the sport since she was five years old. She loves tumbling and how powerful it makes her feel, but more importantly, it has strengthened her friendships and values in personal growth and sportsmanship.
She loves coaching and interacting with the children. Addison's favourite part of coaching is seeing a child learn a new skill. She loves witnessing their joy and excitement and seeing them beam with pride.
In her spare time, Addison also loves to play volleyball and badminton.

Mackenzie
Mackenzie is a French immersion student at École Secondaire Kelvin and has been on the honour roll throughout high school. She enjoys math and hopes to pursue a career as an architect.
Mackenzie started gymnastics at the age of five, and it has been a large part of her life since, including currently being a member of the Prairie Reign competitive team. She enjoys learning new skills and the confidence that comes with getting them. The Prairie Reign team has become a second family and is always supportive and loving.
She became a coach to show her love of gymnastics to a new group of up-and-coming athletes and the fun that gymnastics can provide, whether recreational or competitive. She enjoys working with the children and watching them fall in love with gymnastics.
Mackenzie enjoys reading, crocheting, and trying new foods in her spare time.

Myah
Myah is a pre-International Baccalaureate high school student at Miles Macdonnell Collegiate and hopes to join the STEAM program next year. She has an interest in reading, music and exploring different art mediums.
Since she was a toddler, gymnastics has been a part of Myah's life. She is currently one of Prairie Reign's competitive athletes. Her favourite event is Bars because she loves learning new skills, and it makes her feel like she is flying. In addition, she greatly values the relationships she has developed with her teammates over the years and enjoys cheering them on at training and competitions.
Myah's favourite aspect of coaching is building relationships with the children and watching them succeed.
General Coach Information
At Prairie Reign Gymnastics, our coaches believe in creating a positive atmosphere where athletes of all ages can reach their full potential. Coaches are trained and certified through the National Coaching Certification Program and have their First Aid/CPR-AED and Respect in Sport certification, in addition to in-house training. Junior coaches are working towards certification.
Unique to Prairie Reign is that our two head coaches are actively involved in each class and work with each child that enters the gym.
Interested in being a part of our team? Contact info@prairiereigngymnastics.ca.